Discovering a Passion for Chiropractic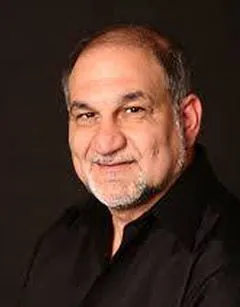 After working as a high school science and history teacher, Dr. Pizza realized that teaching was not the fit he had thought it would be. Lunch with a friend one day proved to be a pivotal point in his life. His friend was in chiropractic school and suggested that Dr. Pizza consider chiropractic. Working with his hands and helping people appealed to Dr. Pizza. He visited his friend at Life Chiropractic College in Marietta, GA, and fell in love with the profession and the institution.
Making the Move to Georgia
Enthused about embarking on his chiropractic education, Dr. Pizza enrolled at Life Chiropractic College. He was told he could start almost immediately, so he packed his bags and was on his way.
When he arrived in Atlanta and began attending classes, he was fortunate enough to do so while Dr. Sid Williams was president of Life. This inspiring leader motivated his students, holding Dynamic Essentials seminars that would grow Dr. Pizza's practice. After earning his Doctor of Chiropractic, he considered returning to his home state of New Jersey. In the end, he decided that the Atlanta area was where he wanted to be and opened Pizza Clinic of Chiropractic.
Helping Others for 36-plus Years
Over his many years in practice, Dr. Pizza has been fortunate to see many successes on a personal and professional level. His daughter became a chiropractor, and he experienced one of the greatest moments of his life as she walked across the stage to graduate. He has been president of the Georgia Council of Chiropractic two different times and is the chairman of the chiropractic political action committee.
Dr. Pizza teaches a risk management program for the state association. He was named Chiropractor of the Year in 1995 and is also the state representative for the International Chiropractic Association. Additionally, Dr. Pizza is an adjunct professor lecturing at Life.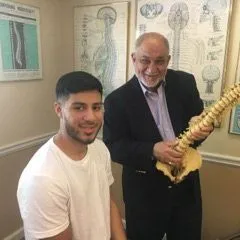 Enjoying Active Family Time
In his spare time, Dr. Pizza likes to be outdoors, particularly while riding horses. All his children and family members, including a recent grandchild, are under chiropractic care.
We welcome the opportunity to determine what we can do for you.
Contact us today
to schedule a complimentary consultation with Dr. Pizza.
---
Dr. Bradford Pizza | Chiropractor Hapeville | (404) 761-6200